Sharing some of the main lines we recommend for most people. All of them beyond these are easily able to be accommodated at the best rates, service and support upon in addition should you require one.
The Nouva Simennolli lines of grinders have a unique style and features that are rather sophisticated with their own robust construction and specifications which make them an ideal choice for your commercial espresso grinder requirements.
MDXS On-Demand grinder.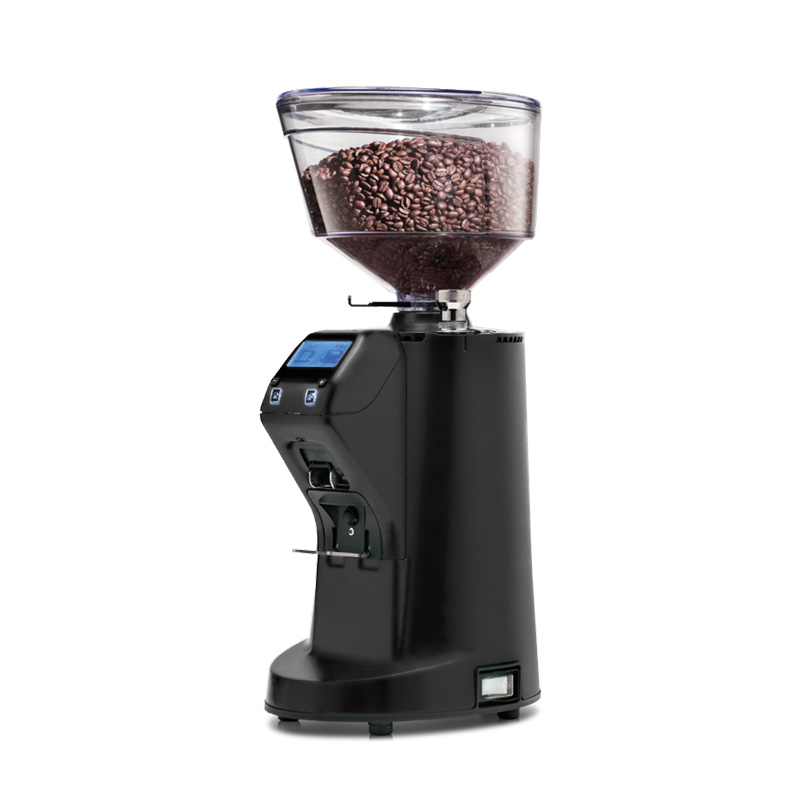 The MDXS On-Demand is feature rich in it's programmable digital interface.
Included in this evolution is a new design, bean hopper, metal doser lever, silent grind tech, and external dosage regulator. Perfect for large size shops, this grinder can quickly and accurately dose high quality shots in a matter of seconds.
Click here to view brochure, specifications and more photo's.
SPECIFICATIONS:

| | |
| --- | --- |
| Width | 8 1/2 Inches |
| Depth | 11 1/2 Inches |
| Height | 24 Inches |
| Voltage | 110 Volts |
| Wattage | 245 Watts |
| Capacity | 3.5 lb. |
$1,600
G60 Commercial grinder
A simpler grinder with robust construction, designed as an affordable option.
Features
Micrometric grind adjustment
With Micrometric grind adjustment the barista can adjust the grind to the smallest of adjustments at any point in the process of grinding.

Stainless steel 60mm burrs
This grinder comes standard with a Steel Burr set . Giving it the ability to grind up to 1000 pounds of coffee before requiring replacement. (depending on the bean this may vary)
Commercial grade electric motor
This high powered motor is capable of delivering fresh ground espresso in a matter of seconds.
Portafilter holder & switch
This grinder is capable of holding the portafilter while it is dosing, meaning that the barista can operate other equipment during the grinding process
Transparent bean hopper
The compact 1 lb hopper means you can fit this grinder under almost any counter.
Die-cast aluminum body
Built to last the G60 is made of a hardened aluminum body
$1,050
MDJ On-Demand grinder.
Unparalleled Consistency
Perfect for: Large to Medium Size Coffee Shops

The MDJ On-Demand is the latest addition to the professional grinder line. Incorporating some of the newest silent technologies along with massive 75 mm burrs give this grinder unprecedented grind speed, without all of the noise. The MDJ also incorporates the latest electronic display, making it simple and intuitive to use.
Click here to view brochure, specifications and more photo's.
$1,970
MDXSA grinder.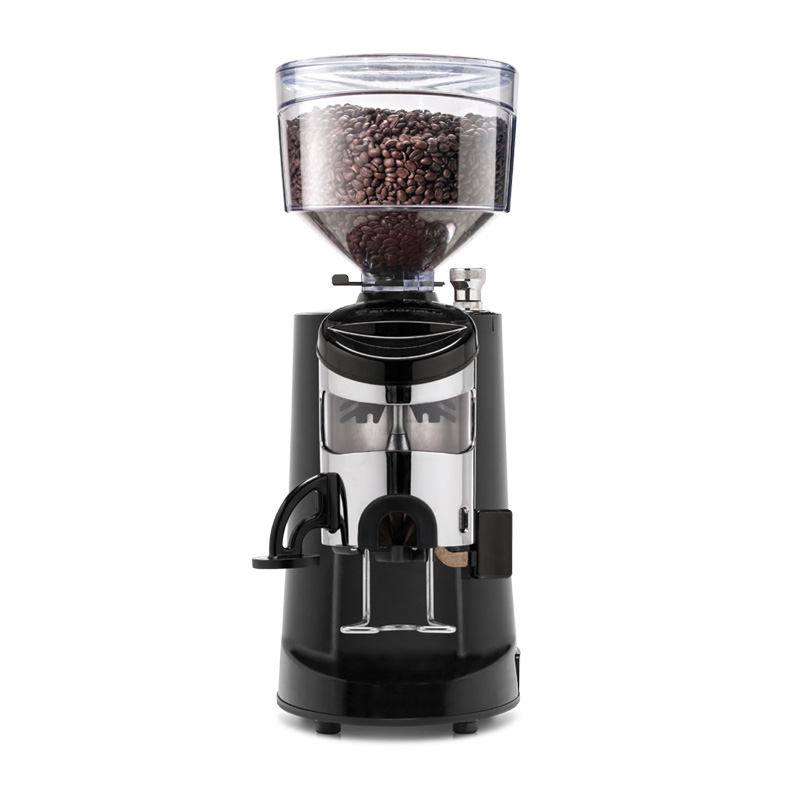 The MDXSA commercial coffee grinder is a straight forward, old school, traditional design that is still preferred by those that are just looking for basic controls and being a bit more hands on. It's more than capable of delivering high quantity and quality grounds in seconds and keep up with the commercial demands.
Click here to view brochure, specifications and more photo's.
$1,340