Our sink and side carts are built to compliment your espresso and food service carts made with the same quality standards are all of our other lines.
Our sink carts are versatile, often multi use, with a fully self contained plumbing system which is the most refined in the industry. They are built to last decades and retain their physical appeal throughout. The sinks themselves are mainstream brands and NSF/CSA commercially rated, along with the plumbing components and lines. We do not use modified food service pans for our sinks in our carts as you see being sold from other sellers.
Our side carts extend your concession with more storage space and a solid platform to serve from or support equipment.
3 compartment slide out Base sink cart
Base slide out hand sink cart
Square Base slide out three compartment sink
Base design large capacity 3 compartment sink
Custom, elaborate and advanced configurations can be accommodated. Shown is an example of one we created that has some over the top features.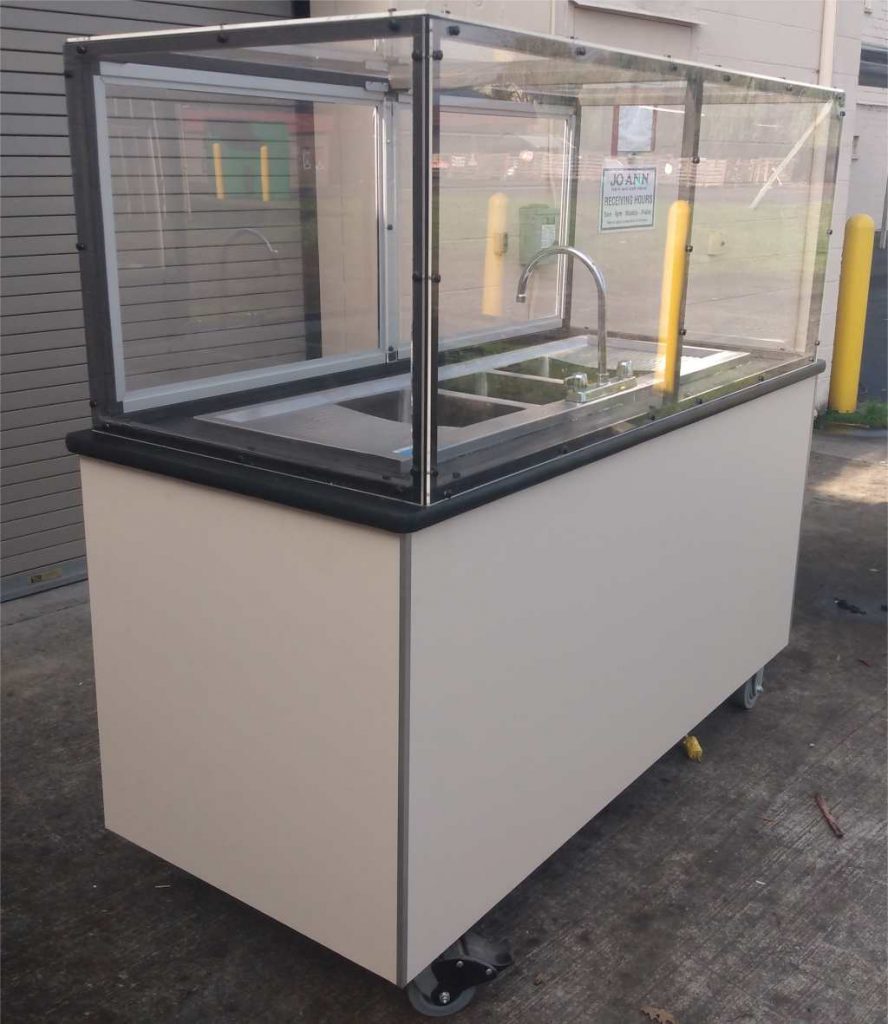 Side carts are great additions for your mobile concession, sharing a few, all can be built to order to match your current espresso cart's we build and the espresso and food service carts you happen to have on hand already. These also make for great platforms to build onto, plumbing included to transform into espresso carts, sink carts and more.
Base side cart
Mini Standard style side cart
MSPEC side cart
Custom side cart, a robust display case and customer service counter.